Multi-function Drilling Machine GL-6000S
A
pplication
It is mainly used for
hard alloy
rotary drilling, screw drilling, pneumatic drilling with DTH hammer, pneumatic drilling with DTH hammer
and casing
, rotary jet,
swing
jet, fixed jet and other drilling technology;It can also be used in the engineering fields of tunnel pipe shed support, rock and soil anchorage, blasting hole, embankment reinforcement, ground source heat pump hole, hydrological well, foundation pile construction and geological disaster control
.
Note
:
Users can choose diesel engine power, motor power, diesel engine power/motor dual power.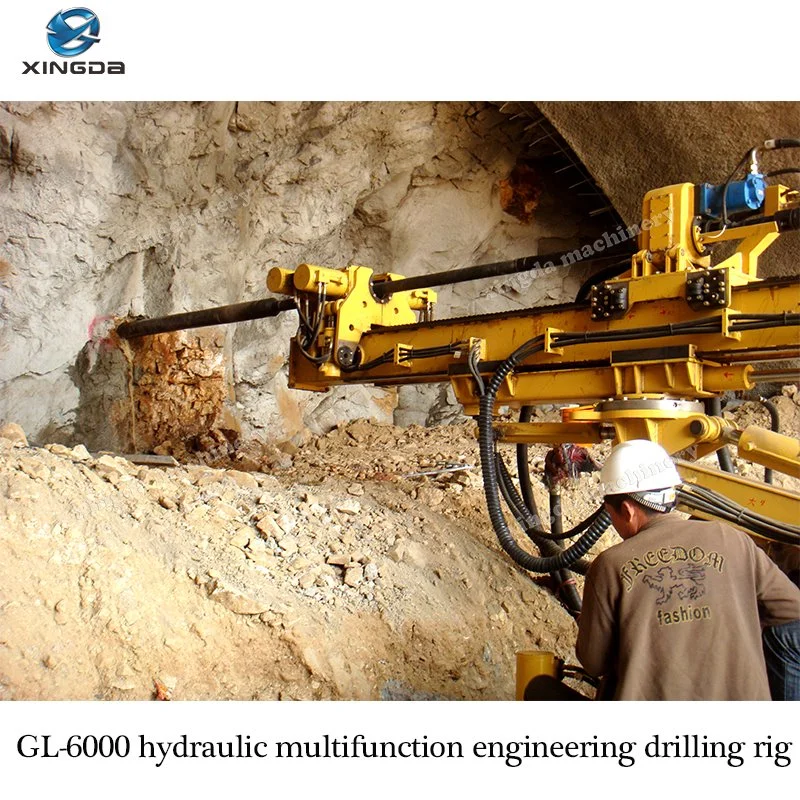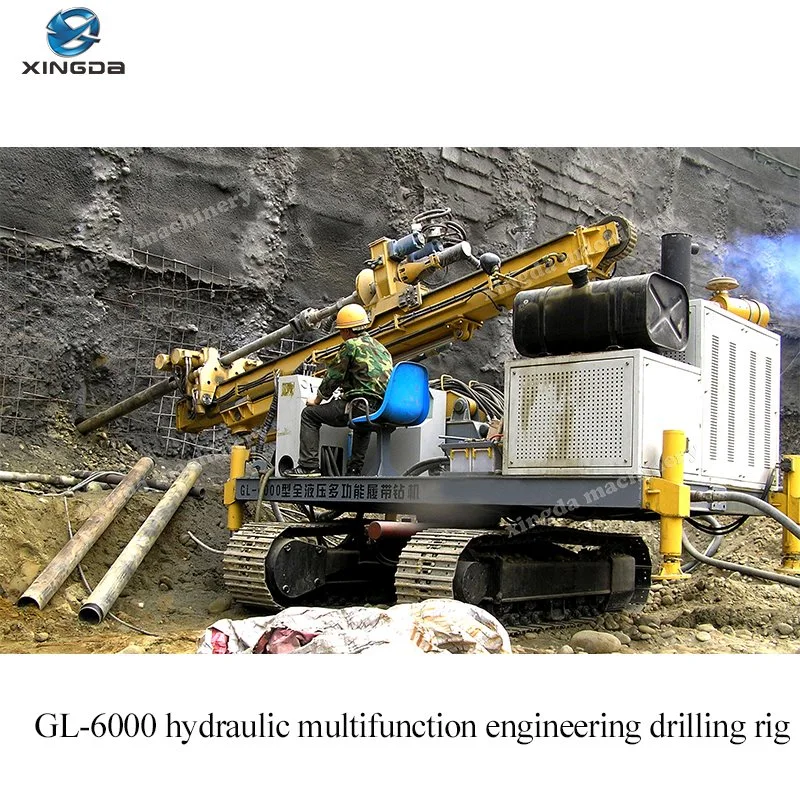 Main features
1,Multi-azimuth luffing mechanism, the drill can realize multi-row and multi-angle drilling in one position.
2,with big rotary torque ,long feeding stroke, effectively improve drilling efficiency.
3,The crawler moves by itself, equipped with the frame turning device, the device is easy to shift, fast and accurate to the hole.
4,Equipped with hydraulic gripper and shackle device, which can shorten drilling time and reduce labor intensity.
5,The main components of the hydraulic system are imported brand, the system is stable, reliable, long service life.
6,The power head adopts hydraulic variable-speed and hydraulic mechanical variable-speed mode, with different specifications of power head, which can meet the requirements of different drilling methods.
7,The hydraulic system adopts direct load feedback and fine-tuning variable, the power changes with the load, high efficiency and low energy consumption.
8,Equipped with power head rotation speed, lifting speed and vertical display device, hole positioning fast and accurate.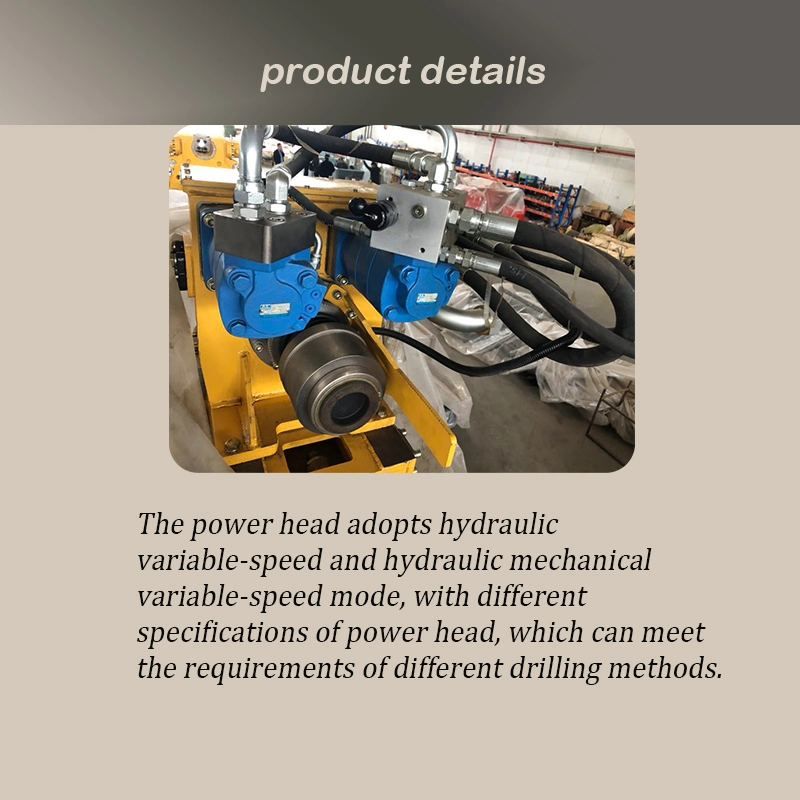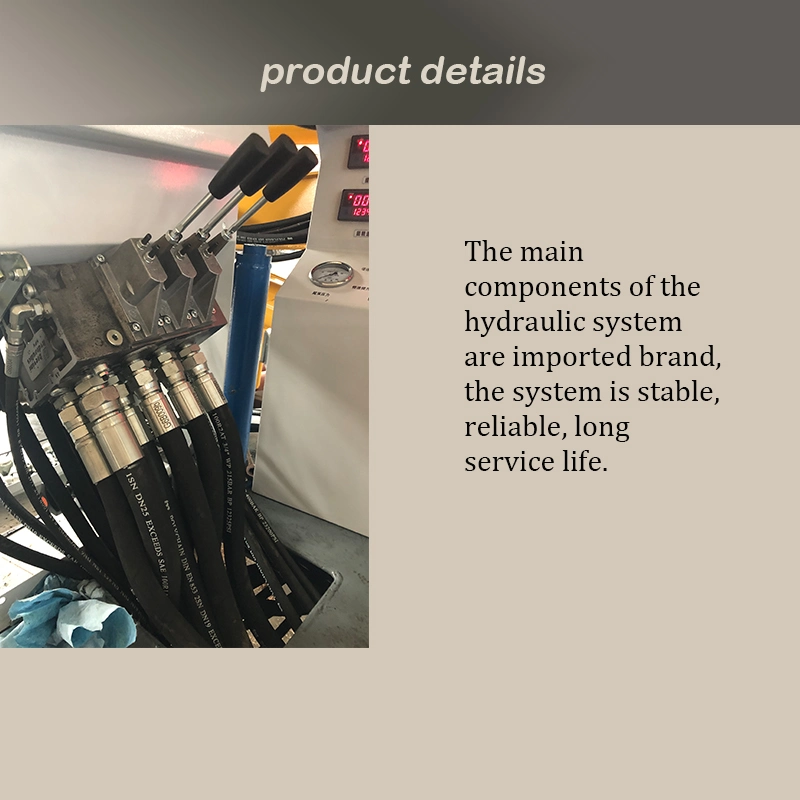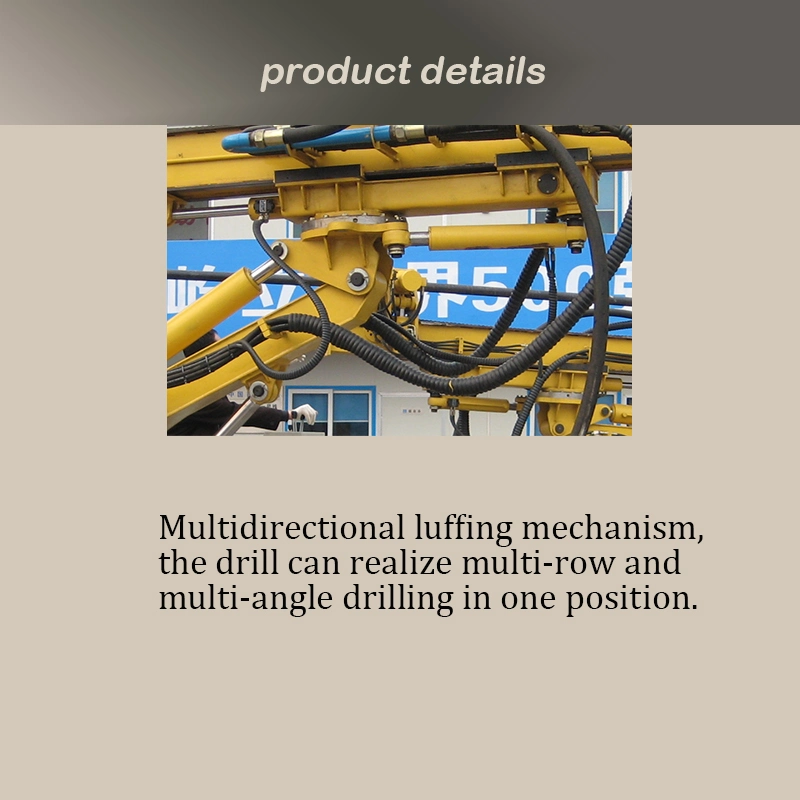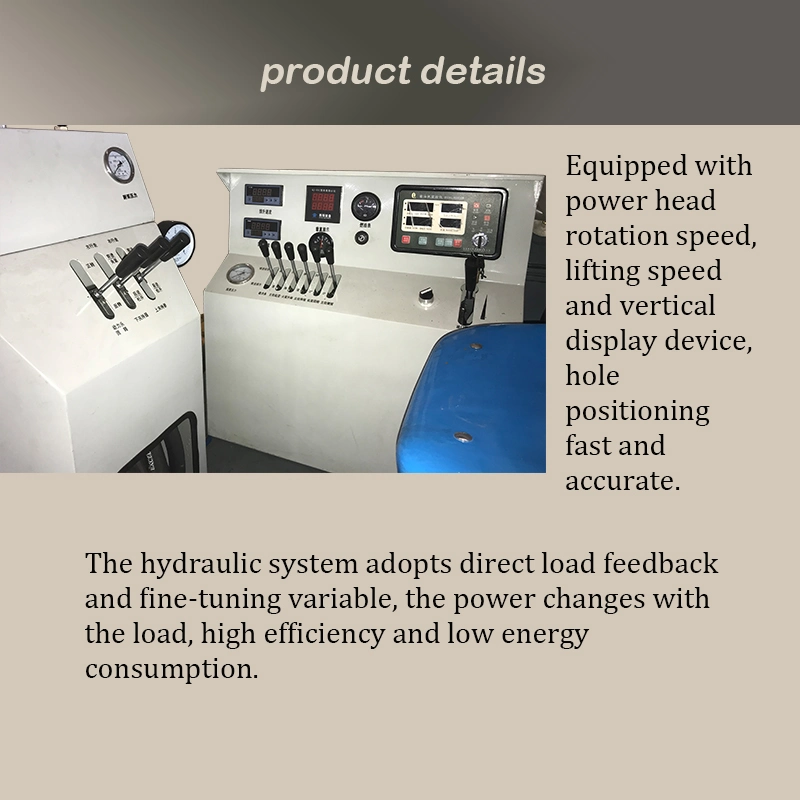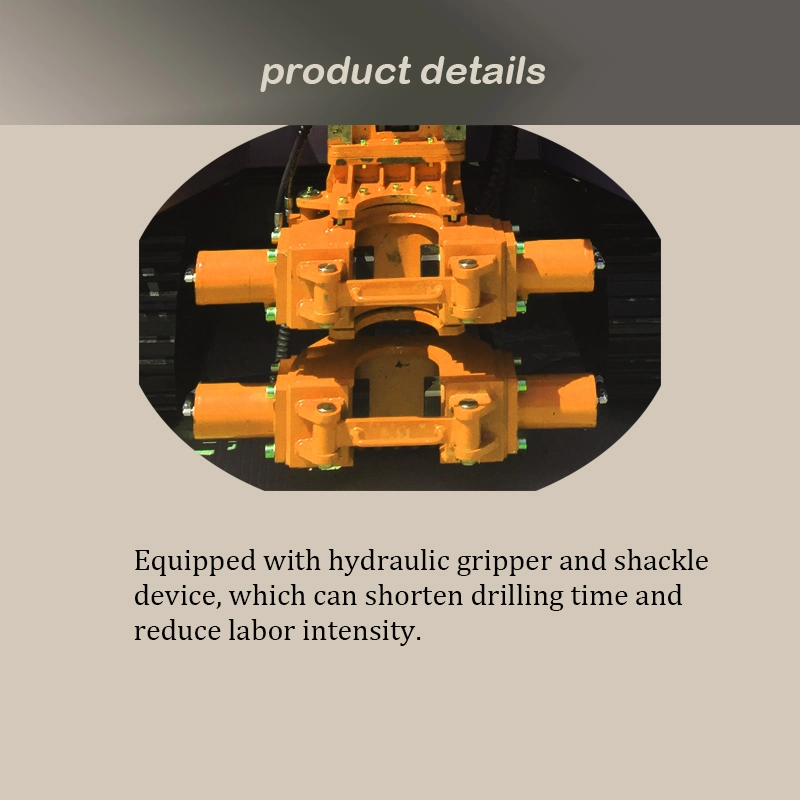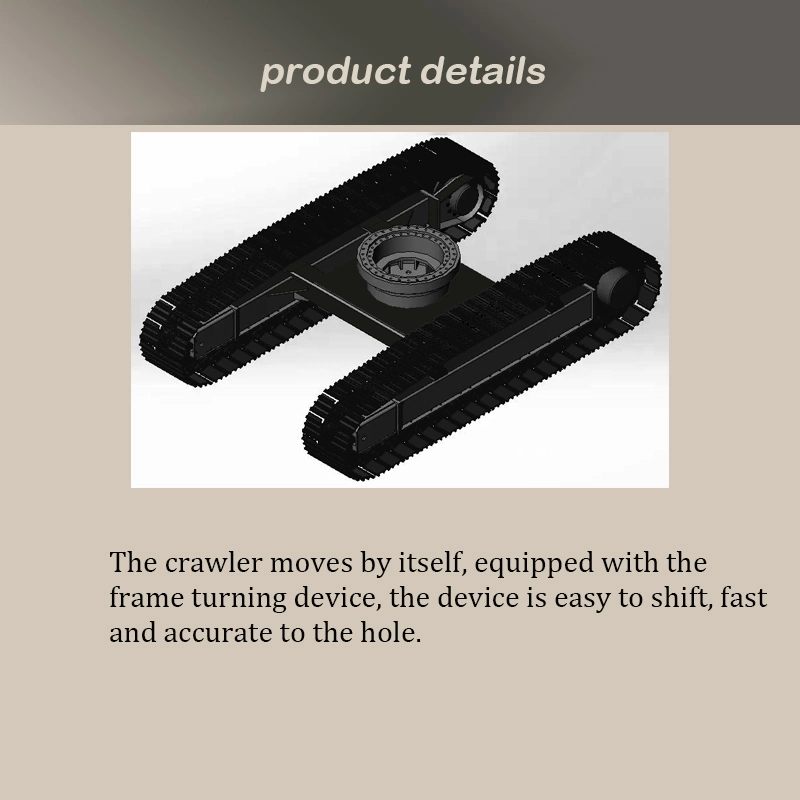 Drilling rig construction scope:
1,Suitable for high-speed drilling in soil, sand and other strata, mud and slag removal;Three - wing bit and one - bit drilling,.
2,It is suitable for air dth drilling and air slag discharge in rock stratum and broken stratum.
3,It is suitable for drilling with hydraulic hammer at the bottom of the hole in water-bearing stratum such as broken stratum and sand egg stratum,Mud discharge.
4,Drill pipe drilling and casing drilling.
6,It can realize single pipe, double pipe, triple pipe rotary jet, swing jet, fixed jet and other rotary jet technology (customer optional).
7,It can be used as a complete set of equipment with the high-pressure grouting pump, mud mixer, rotary jet, rotary jet drill, flow deflector, nozzle, three-wing bit, one type bit and compound slice bit of our company.
8,It can be seamlessly connected with domestic and foreign drilling tools through reducer joint

Four .Main technical parameter
Hole depth

50~200m

Hole diameter

Φ110~Φ400mm

Drill rod spec

Φ60~Φ89×2500mm



Power head rotate
speed

General power head :low 8~55r/min

high 16~110r/min

High speed power head:low 8~275r/min

high 16~550r/min

Power head torque

6000Nm~3000Nm

Power head stroke

3000mm

Maximum feeding force

58kN

Maximum lifting force

110kN

Column slide stroke

1200mm

Column swin gangle

0°~90°

Column pitching angle

Pitch up:35°

Pitch down:16°

Horizontal hole height

high:3450mm

low:338mm

Traveling speed

1.5km/h

Climbing ability

20°


Power

Electric motor 55kW

Diesel engine 56kW

Dimension

L×W×H(5.6m×2m×2.93m)

Total weight :

9500kg
Machines in warehouse phtotos :