PDC horizontal directional drilling hole opener / PDC reamers
Specification of PDC reamers
Large-diameter assembled bit is widely used in construction, bridge, highway and railway construction. This series of bits are suitable to various kinds of strata including shale, limestone, cobblestone, dolomite and conglomerate.
1.Suitable for medium to medium hard formation of high Crushing Resistance(hard shale,sands,etc.)
2.Bit bearing is non-sealed roller bearing.
3.Hardfacing is applied on the shirttail,and carbide inserts for gauge protection are pressed into the head OD.
4.Cone gauge surface is reinforce with carbide compacts.
1.Cutting Structure
In response to the characteristics that inserts in different areas on the cone have different cutting actions, conical inserts are placed in permanent contact area and wedge inserts are placed in alternative contact area so that the drilling efficiency is greatly improved. Wear resistance of cutting structure is enhanced by setting diamond inserts in the permanent contact area of the cone where inserts are severely worn. Tungsten carbide inserts are placed on cone top face to protect cone body from abrasive erosion.
2.Gauge Structure
With active cutting gauge protection inserts on bit body, the bit has good gauge protection and up drill capability.
3.Bearing Structure
High precision journal bearing. Balls lock the cone.Hardfacing heard bearing surface. Cone bearing inlaid with friction-reducing alloy. Abrasion resistance and seizure resistance of the bearing are improved. Compared with three cone bit, the leg bearing is bigger, so it can receive higher WOB and high reliability.
4.Hydraulic Design
Small angled watercourse design increased the shirttail thickness and can effectively prevent the watercourse erosion.Optimized hydraulics structure improves the clearing capability and increases ROP.
5. Product Application
It is suitable for sidetracking, deep well drilling and old well
PDC hole opener/PDC reamers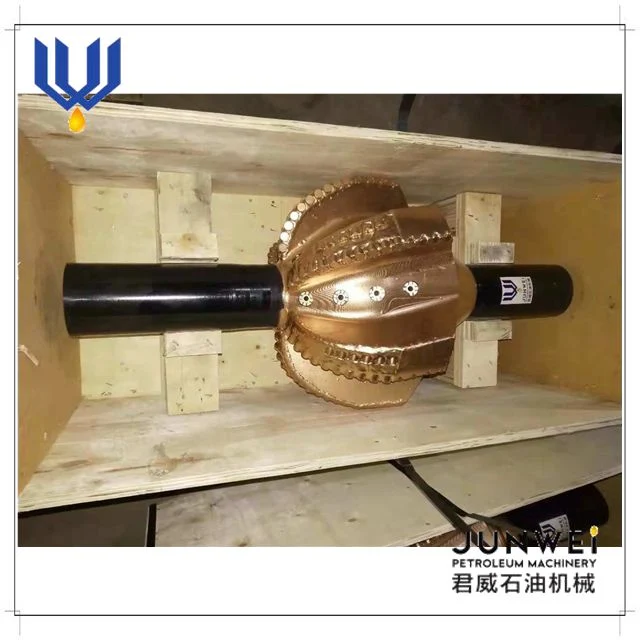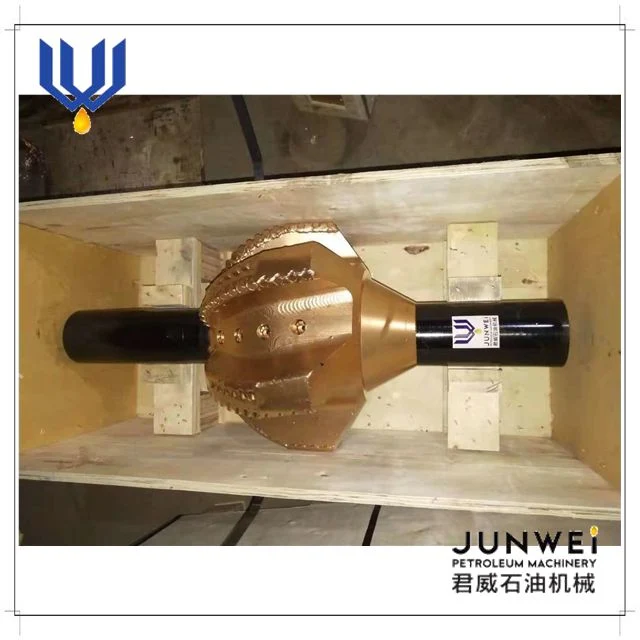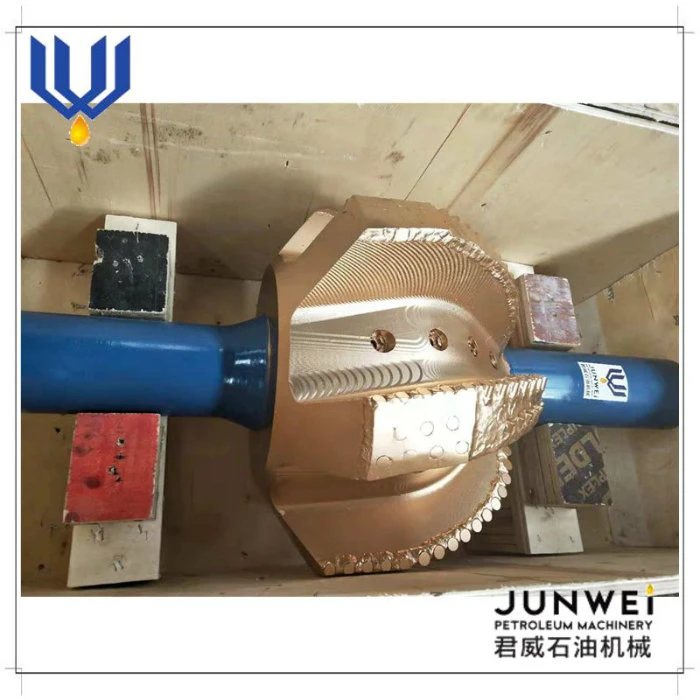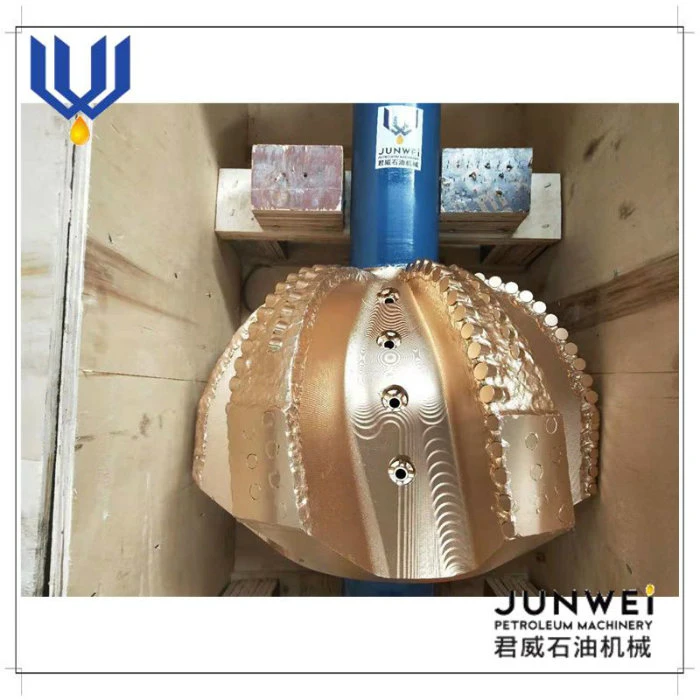 Delivery Time:Based on order quantity, normally it takes 10-15 days for production.Only 2 or 3 days
if we have stock on your request size.
Quality Control: We have our professional QC and all the products will be strict inspection and testing for
every order before shipping out.
After Services: Technical Support will be available in any time. We could provide the professional suggestion
for you.
EX: 1.Select the right most suitable products.
2.According to the rock types, choosing the face type, button tooth type.
3.According to the different purpose,. choosing the different body type.


Company information
We are Cangzhou JW Petroleum Machinery Co.,Ltd.specializes in downhole motor,drill bits,drill pipe,crossover sub,fishing tools for water well, oil field,construction, geothermal, directional boring,

Including three series with full model types,as follows:
Drilling Bit series: rock roller bit,tricone bit,pdc bit,single bit,cone bit and hole opener;
Drilling Equipment Parts series: downhole motor,manual tong,elevator,slips,stabilizer;
Workover Fishing Tool series: releasing spear,junk basket, overshot,reversing sub,die collar, fishing tap etc.
With over 10 years experiences,our mission at JW is to maintain at the top in product integrity and customers satisfaction worldwide. We hope you consider us for your future needs.
With professional producing technology and honest management, JW people will create brilliant future with new and old customers together.