Wifi 2.4GHz 5.8GHz GPS 55W Anti Drone Gun Build In Directional Antennas 1000M Jamming Anti Drone Defense System DJ200
Please Contact with us at
Mr.Jerry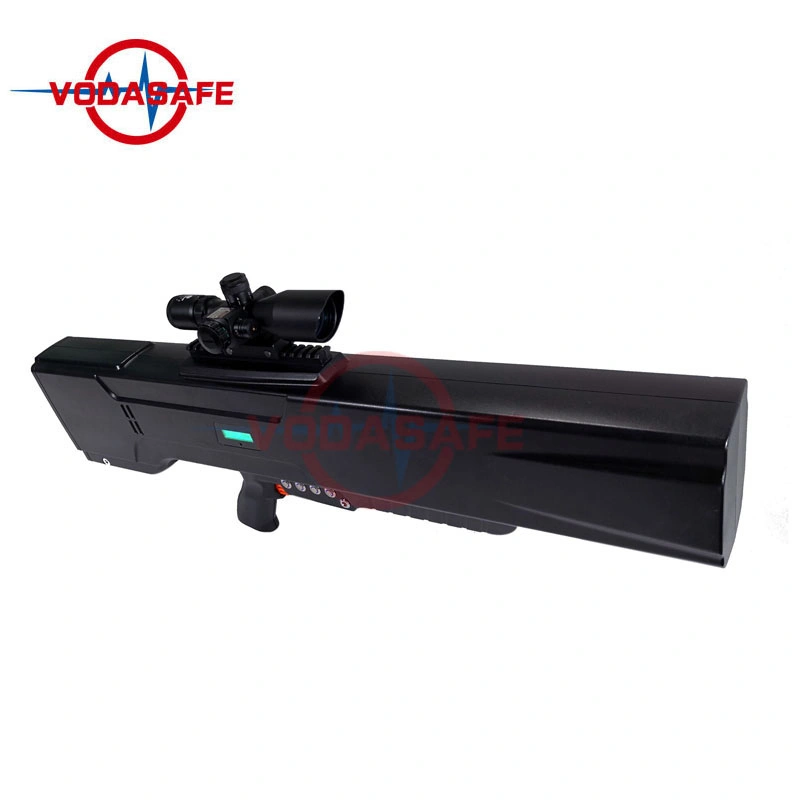 Brief Description
:
In recent years the threat of drones has become increasingly vivid to many security agencies. Nowadays, drones are used by terrorist and criminals for a multitude and variety of activities such as dropping small bombs on enemy forces in Syria and Iraq, and the same drones are often used for reconnaissance and the smuggling of illegal goods.
The latest Professional Drone UAV Jammer/Blocker Cover 100% Drones UAVs, Like Dji Phantom 4,Phantom 3 Professional, Advanced, Standard series, Inspire Series.
The jammer mainly jam the signal for UVA when flying or AERIAL, to cut off the signals between UVA and controller, using the jammer can controlled the UVA landing or return in right places.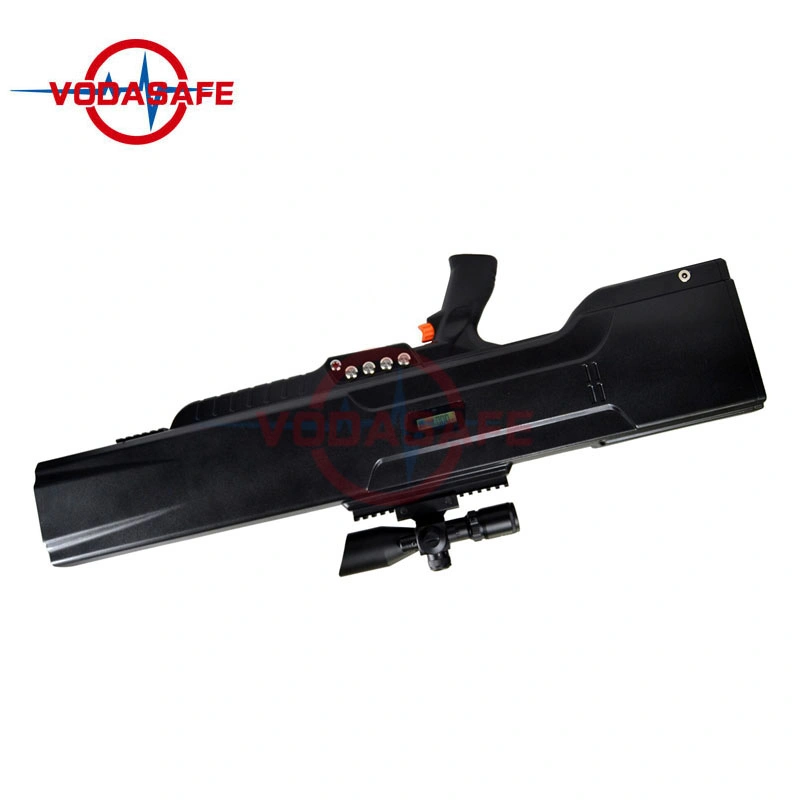 Features:
* Friendly using, no need professional electronic training or knowledge;
* The integrated gun design meets the needs of the police equipment and has powerful effect;
* Built-in high-gain directional antennas, long-distance transmission range, precise controllable range;
* High-strength mold injection molded housing, dustproof, water-proof,
anti-corrosion;
* Over-voltage and over-current protection, heat protection, stable operation;
* Safety does not harm the human body;
Applicable place:
Jammers for prisons and other large sensitive locations such as military or governmental compounds. Homeland Security, Correctional Centers
Petrochemical Industry, Sports Venues and Theaters, VIP Convoy Protection, Bomb Prevention/Disposal, Schools and Universities Government and Military, Power Generating Plants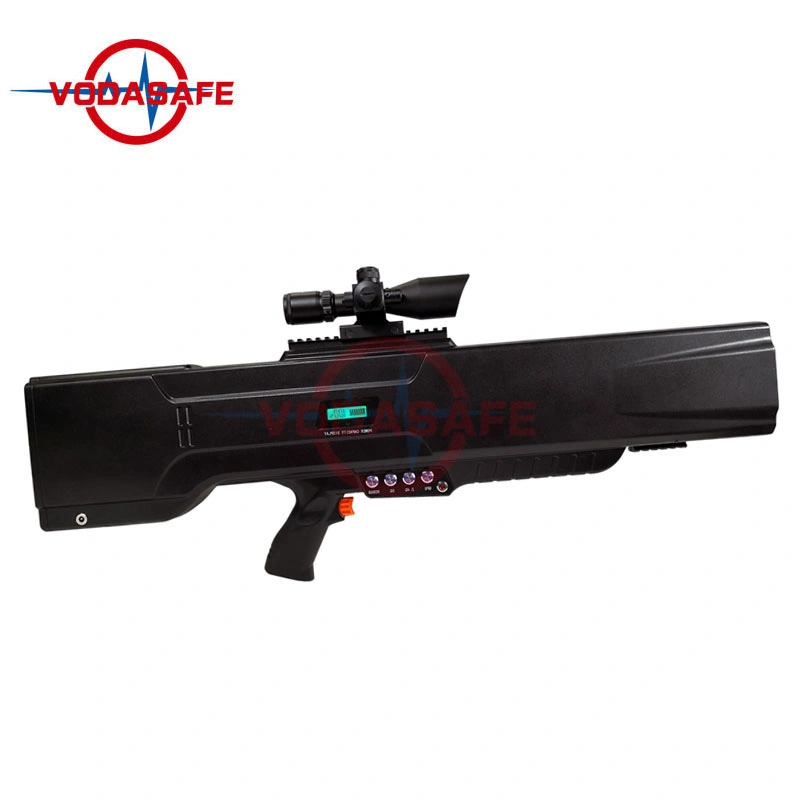 Specification:
Total Outputpower:
55W;
Directional Jamming range:
>
1500 Meters;
Antenna type:
Build-in High gain 12 dbi Panel directional antennas;
Power Supply:
Built-in Lithium battery 24V/10A;
Working Time:
Can work 2 Hour;
Dimension(LXWXH):
785*268*91mm not
include antennas;
Weight:
6kg;
Order Information :
Vodasafe Professional Drone UAV Jammer/Blocker
Model#DJ200 for RC2.4GHz 15W/RC5.8GHz 10W/GPSL1 15W/GPSL2+GPSL5 15W
1.RC2.4G:
2400-2500MHz 40dbm / 15W
2.RC5.8G:
5725-5850MHz 36dbm / 10W
3.GPSL1 and Glonass L1:
1560-1620MHz 37dbm / 15W
4.GPSL2+L5:
1170-1280MHz 15W
Total Outputpower:55W
Package contents:
1pc Signal Jammer
1pc AC Charger
Order Information :
Vodasafe Professional Drone UAV Jammer/Blocker
Model#DJ200 for RC2.4GHz 15W/RC5.8GHz 10W/GPSL1 15W/GPSL2+GPSL5 15W