Zambia branch office supply complete line 50T/24H maize milling machine
1. 50T/24H maize mill machine main information: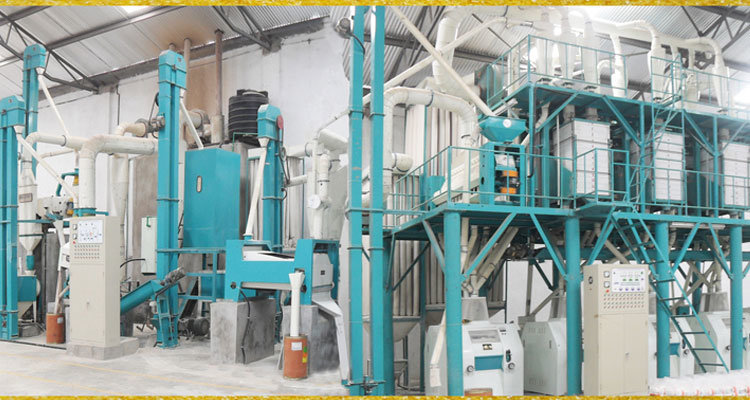 Product Name
50T/24H maize mill machine for sale
Material
Pipe in milling section is stainless steel, and moisture bin is stainless steel
Voltage
380V, 50Hz, 3 Phases, custmized depend on client local conditon
Workshop size
30M*12M*8M (L*W*H)
Installed countries
Kenya, Uganda, Tanzania, Zambia, Zimbabwe, Malawi, Mozambique, South
Africa, Namibia, Angola, Nigeria, Algeria, Etc.
Final products
super maize meal, refined maize meal, fine maize flour, super white maize
flour to meet different client needs.
2. Diagram of the maize mill machine:
whole maize---cleaning machine ---garavity destoner---moisture damper--degerminator--roller mill---plansifter--packing machine--final products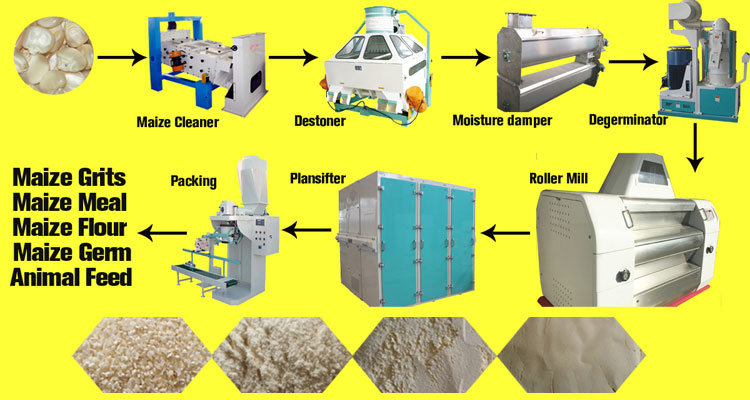 3. Main advance of this 50T/24H maize mill machine: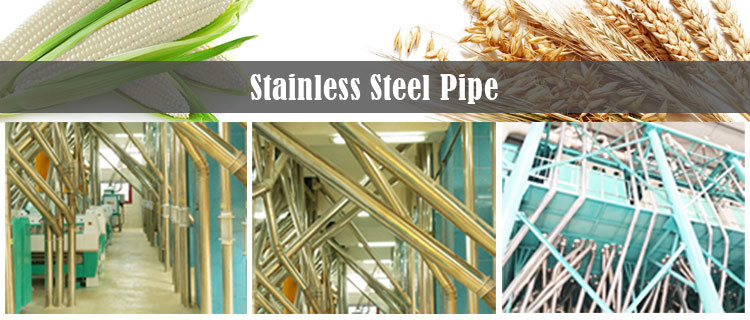 1. autoamtic touch screen control system, high quality with easy operate
2. double level stainless steel damper, mositure maize, makes the bran and germ looes to easy remove out
3. stainless steel pipes in flour system, durable and healthy
4. factroy design for the 50T/24H maize milling machine:
1.corn flour mill workshop buding(36M*12M*8M)
2.1000T steel silo for corn stroage
3. warehouse for final products and by products
4. weighbridge for truck weighing
5. office for manager the corn mill machine factory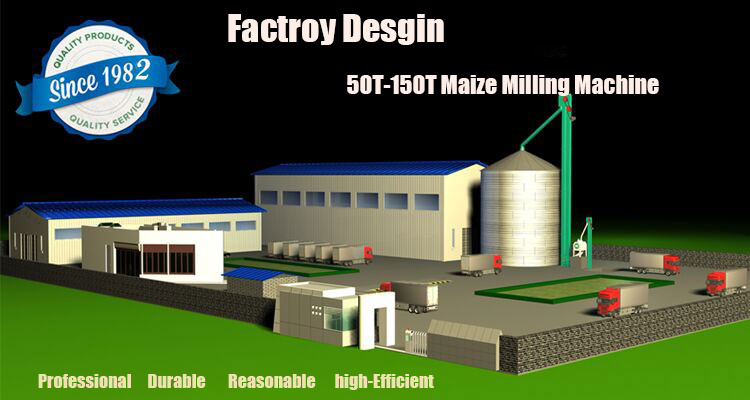 5. Why Choose Hongdefa Machinery as your maize flour mill supplier?
We are a professional manufacturer for maize mill machine in Shijiazhuang city, China, 300KM from Beijing.
professinal maize mill processing since 1982.
We have buranch office in Lusaka Zambia, Kampala Uganda and Addis Ababa Ethiopia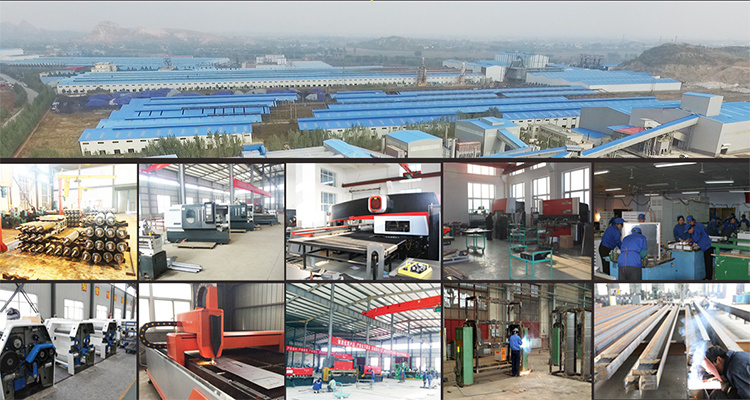 (2) Client visit our factory all over the world
Every year there will be many clients from different countries (such as Zambia Kenya Uganda South Africa Tanzania Benin Ghana Nigeria and so on ) come to our factory in China to check the real maize mill machines,
the running lines which can produce the maize flour when they come then make the final order.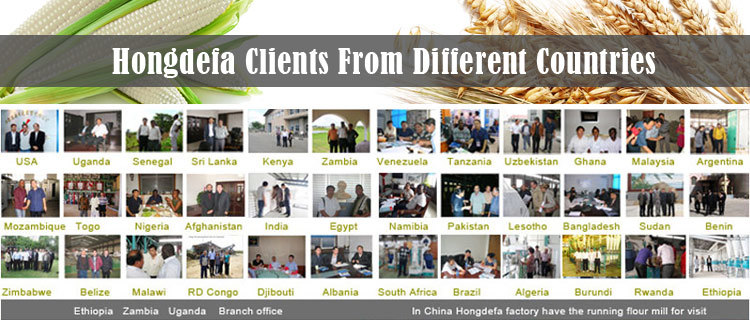 7, Our installed maize mill machine project all over the world:
| | |
| --- | --- |
| Capacity | Country |
| 100T maize mill machine | Kenya Zambia South Africa Nigeria Zimbabwe |
| 150T maize mill machine | Kenya Zambia |
| 250T maize mill machine | Angola Zambia Kenya |
| 500T maize mill machine | South Africa |
| 50T maize mill machine | Uganda Zambia Kenya Malawi South Africa South Sudan Congo Namibia Zimbabwe |
| 30T maize mill machine | Zambia Kenya Tanzania Uganda Rwanda Ghana Benin Nigeria Angola Malawi Namibia Mozambique Lesotho Zimbabwe South Africa |
| 20T maize mill machine | Zambia Kenya Tanzania Uganda Rwanda Ghana Benin Nigeria Angola Malawi Namibia Mozambique Lesotho Zimbabwe South Africa |
| 10T maize mill machine | Brundi Mali Burkina faso Togo Zambia Kenya Tanzania Uganda Rwanda Ghana Benin Nigeria Angola Malawi Namibia Mozambique Lesotho Zimbabwe South Africa |
| 5T maize mill machine | Brundi Mali Burkina faso Togo Zambia Kenya Tanzania Uganda Rwanda Ghana Benin Nigeria Angola Malawi Namibia Mozambique Lesotho Zimbabwe South Africa |
Further about our maize miling machinery, contact with me: